Milk Makeup Skincare and Makeup Review
Hey fam, today I'm going to tell you all about how I fell in love with Milk Makeup: my Milk Makeup Skincare and Makeup Review. Milk Makeup is a 100% cruelty-free, 100% vegan, and Leaping Bunny Approved beauty brand. I tell you everything I love and hate about every single Milk Makeup product that I've ever tried. This is not a sponsored video.
I believe I have received the following PR samples from Milk: Blur stick, Luminous Blur stick, Vegan Milk Moisturizer. Everything else I've purchased on my own and I actually purchased the Vegan Milk Moisturizer before I received it as a sample. I truly love this brand and the products I discuss in the video, except for the ones I tell you I dislike. I first got into Milk Makeup in 2016, fell in love with a product from them in 2018, and then it's been an avalanche ever since! I use so many Milk Makeup Skincare and Makeup products in my daily routine!
Milk Makeup Skincare and Makeup Review Video
Watch Directly on Youtube! Please share if you enjoy this review!
Milk Makeup Skincare and Makeup Products
Milk Makeup Skincare and Makeup Swatches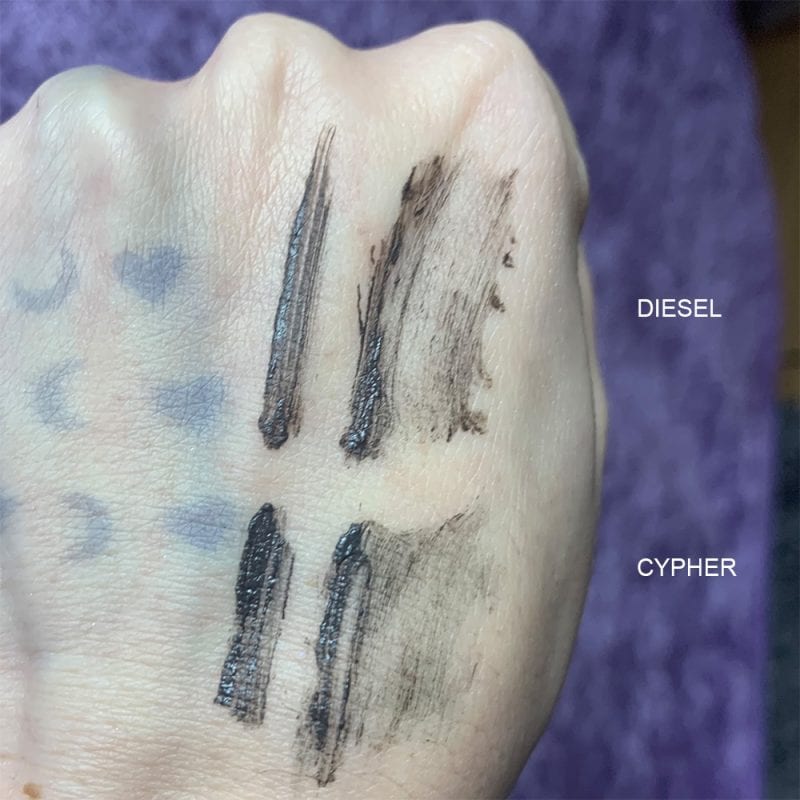 Milk Makeup Kush Brow Gel in Diesel and Cypher swatches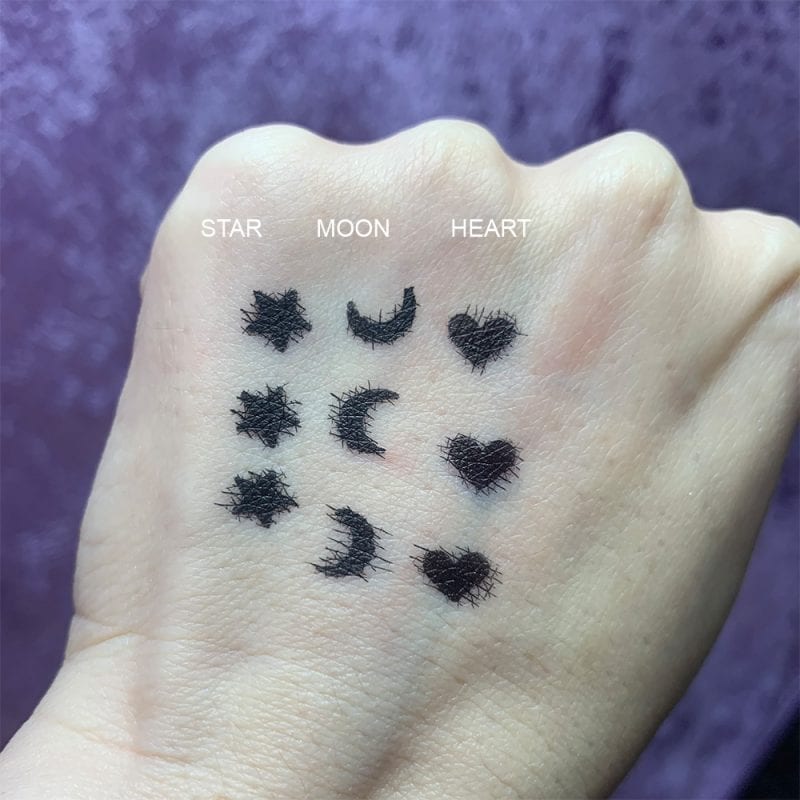 Milk Makeup Tattoo Stamps in Star, Moon, and Heart swatches
These bleed if you do not prep your skin with primer / powder.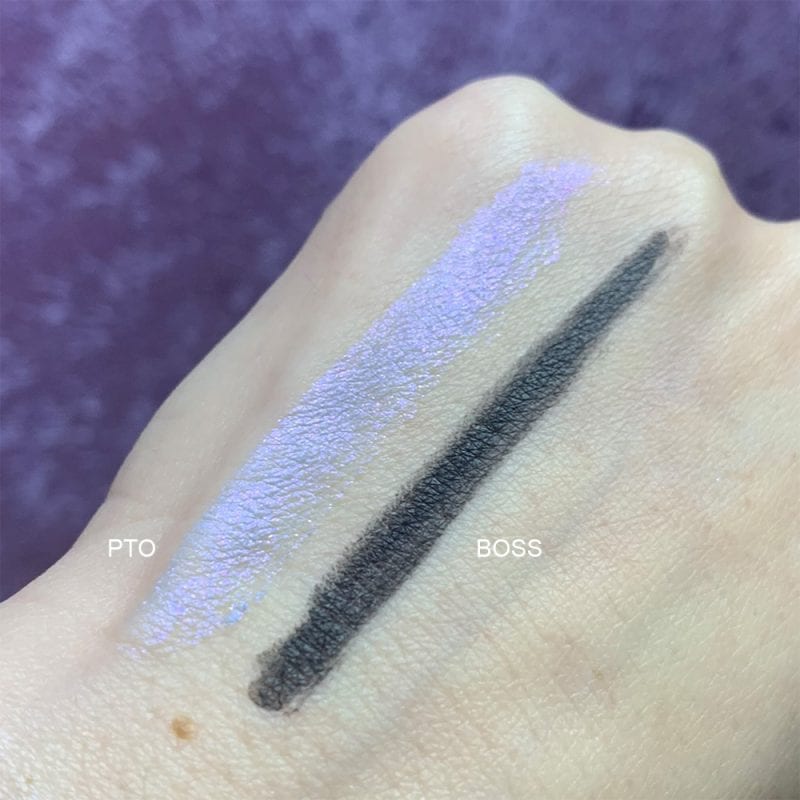 Milk Makeup Long Wear Gel Eyeliner in PTO and Boss swatches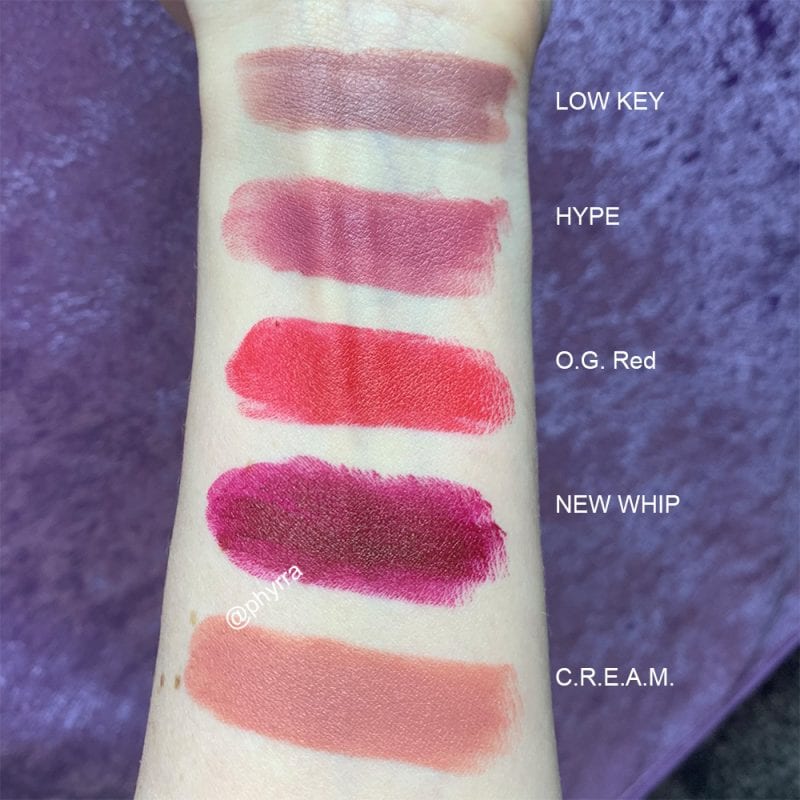 Milk Makeup Lip Color in Low Key, Hype, O.G. Red, New Whip, and CREAM swatches
Low Key is a great MLBB type of color for me while C.R.E.A.M. is a nice pinky-peach-beige shade. C.R.E.A.M. looks lovely when paired with theBalm Balm Beach blush and Tower 28 Magic Hour on the eyes for a nude makeup look.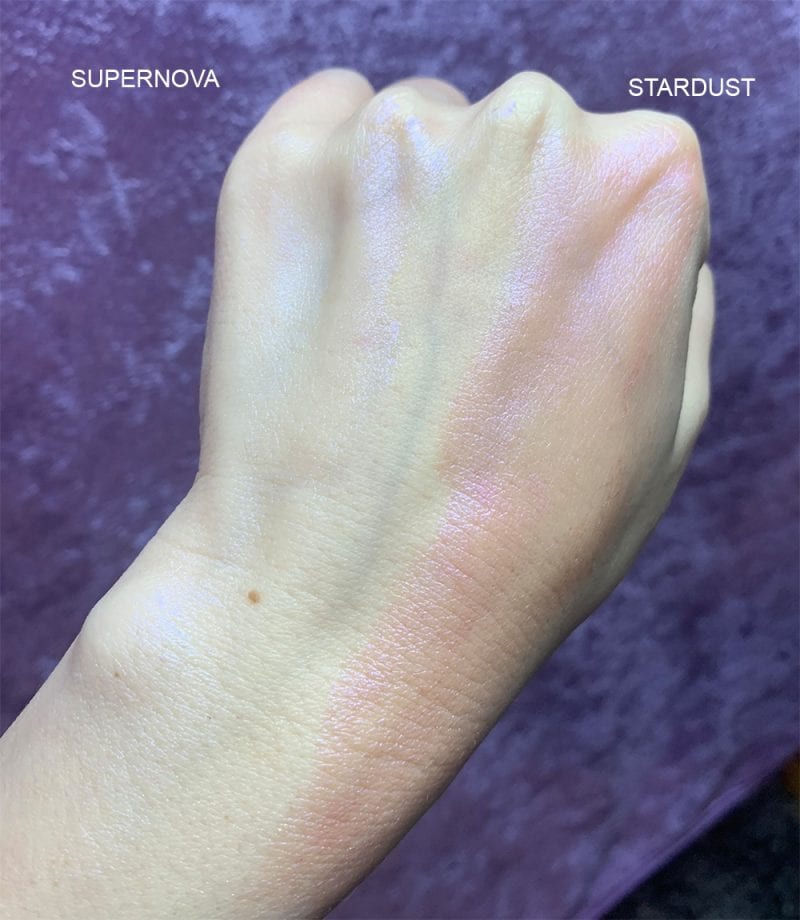 Milk Makeup Holographic Stick in Supernova and Stardust swatches
I actually like to wear Stardust as a highlighting blush. Supernova is the color I want to bathe in though! If my skin could be hyper reflective like Supernova all the time I'd love it!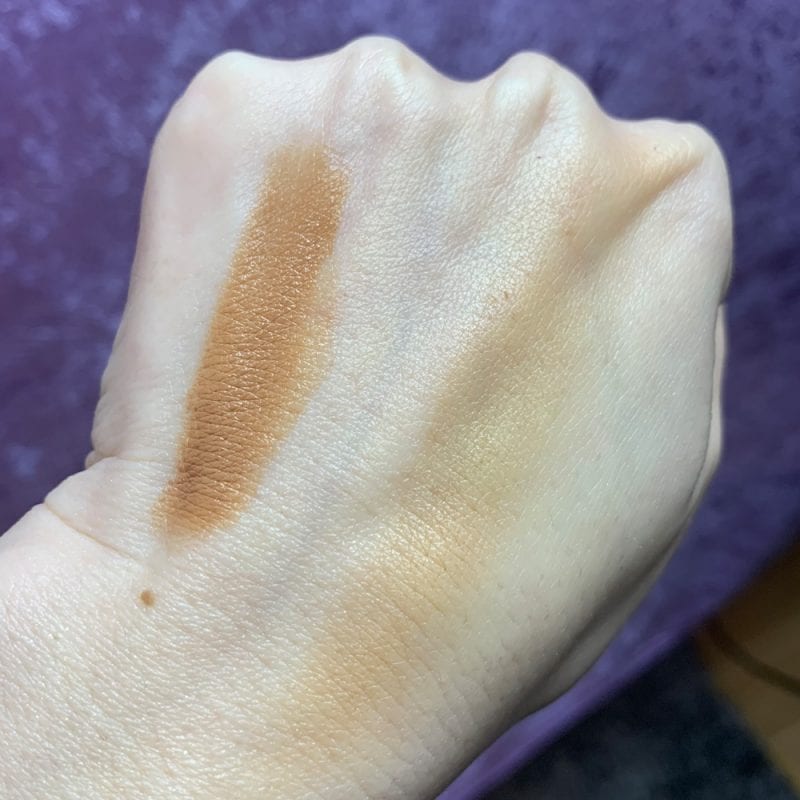 Milk Makeup Baked Bronzer swatch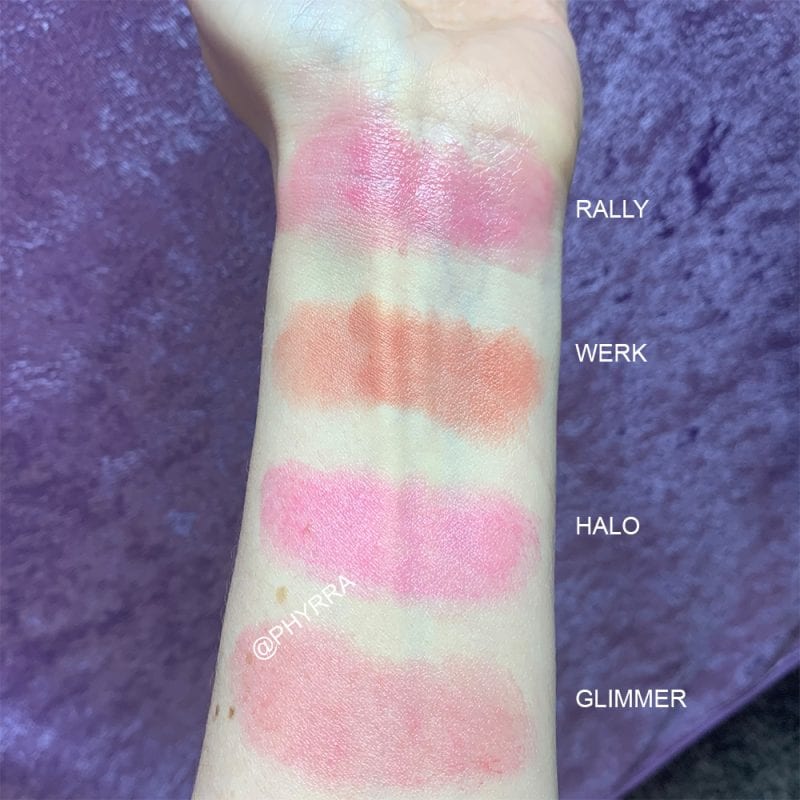 Milk Makeup Lip and Cheek Glow Oil in Rally, Werk, Halo and Glimmer swatches
Rally, Halo and Glimmer look lovely on fair skin like mine.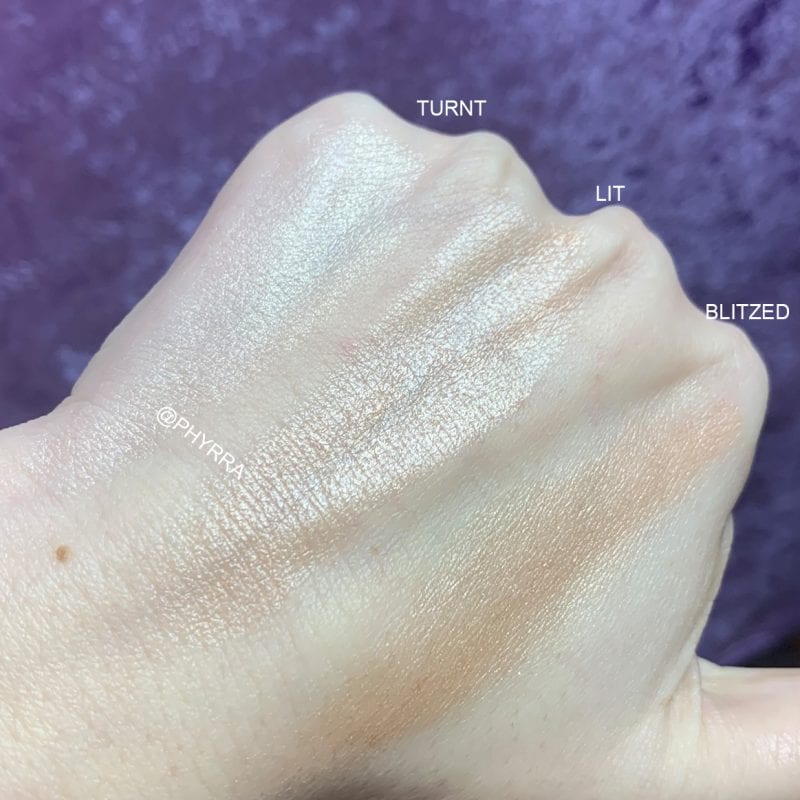 Milk Makeup Highlighter in Turnt, Lit and Blitzed swatches
Turnt is the most flattering of these three shades on pale skin like mine.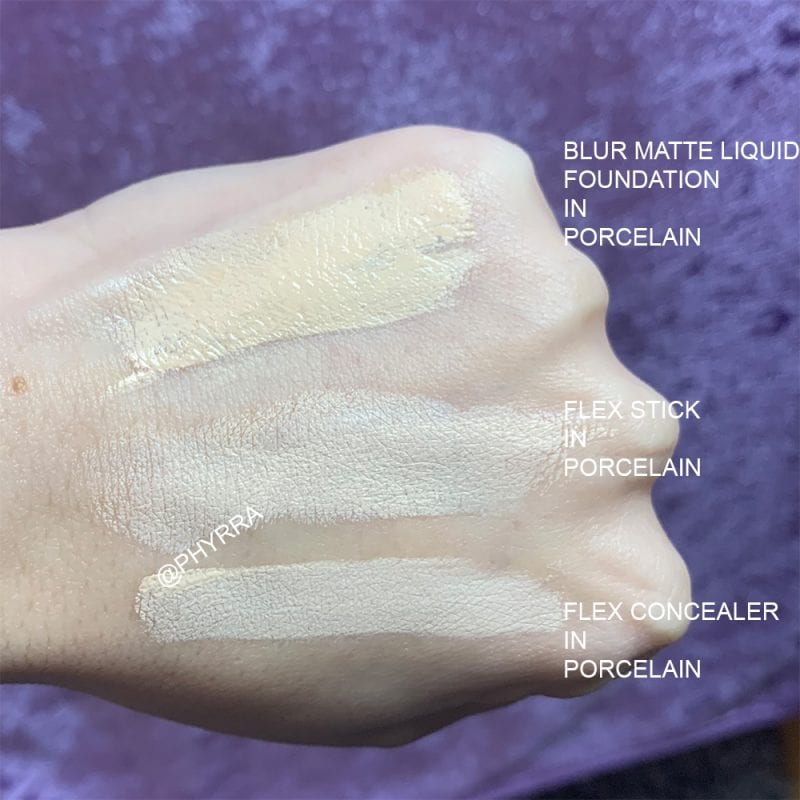 Milk Makeup Flex Foundation Stick, Flex Concealer, and Blur Matte Liquid Foundation in Porcelain swatches
Milk Makeup Reviews
Here are some of my other Milk Makeup Skincare and Makeup Reviews and features that you'll find on my blog.
Last Updated on January 21, 2020